Spring is right around the corner and, as Mother Nature refreshes the great outdoors, it's the perfect time to refresh the great indoors!  Few colors say "spring" as well as Pantone's 2017 Color of the Year, Greenery.  We love the color's fresh, invigorating nature and the way it pairs with our favorite bronze and copper picture frame mouldings.  It also works beautifully with the Colors of the Year from some of our favorite paint manufacturers like Benjamin Moore's Shadow, Glidden's Byzantine Blue and PPG's Violet Verbena.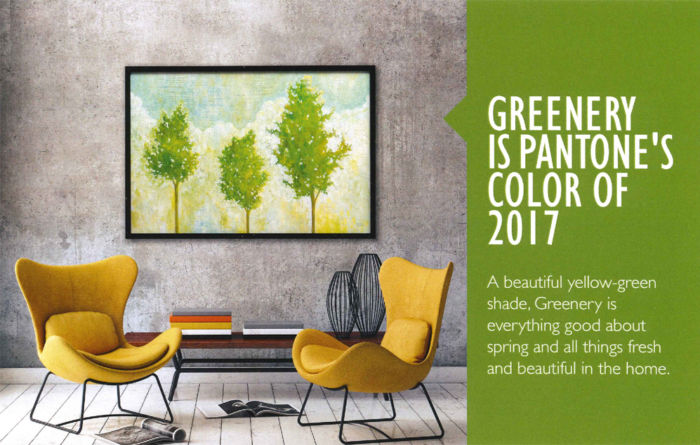 Are you looking for a way to tie some of these colors together in your home this spring?  The Great Frame Up is here to help!  Whether you're painting an entire room in something close to Greenery or just an accent wall in Shadow, the right piece of artwork, framed appropriately, can lend optimism and freshness to your décor throughout 2017 and beyond.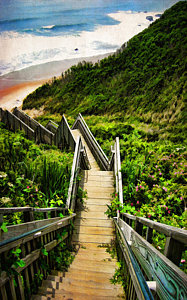 We offer a great selection of prints and posters that coordinate beautifully with all of these Colors of the Year.  Just because these are "2017" colors doesn't mean you need to stick with contemporary images; even if your tastes lean toward the traditional, many of 2017's colors can be found in tranquil landscapes just as they can in vibrant abstracts.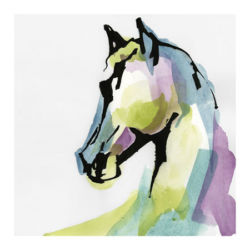 Shown here are just a few of our favorite images that pair well with the 2017 Colors of the Year.
To select and frame your favorite, please visit The Great Frame Up store nearest you or browse online at ShopTheGreatFrameUpArt.com.