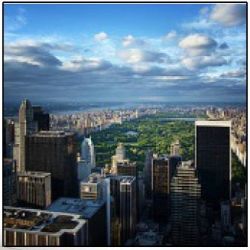 "New York City. I have a love for NYC. Ever since I was little, I've always wanted to live in Manhattan – if only I could afford to!
NY has iconic landmarks that most people recognize and it's fun to showcase these to inspire or relive a trip!
Photographs are my go to for home décor and if you don't have any good ones from a trip you took, chances are ShopTheGreatFrameUpArt.com does!
These photographs capture some of my favorite places to visit when I'm in New York."
– Jaclyn S., Marketing Coordinator